Description is below picture.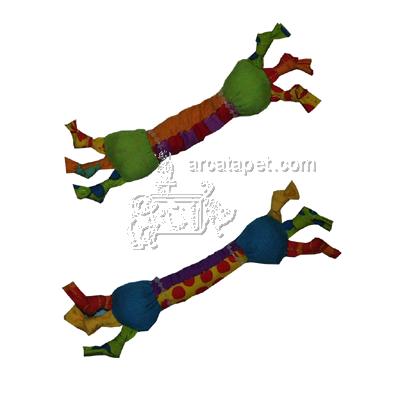 Kitty Chilly Chews. Chilly Kitty Chews help cool and sooth tender gums while providing a fun chew toy! Chilly Kitty Chews have a crunchy shell when frozen, adding interest and fun for your pet. The outer shell freezes to provide soothing relief for tender gums.
Great for new kittens or older cats with gum disease.
Crunchy when frozen and fun even when not frozen.
Easy for your cat or kitten to bat and carry around.
Your Kitten is...
chewing to massage tender gums, develop chewing muscles and loosen kitten teeth.
Your Kitten needs..
appropriate objects that satisfy her need to chew, while protecting tender gums.
Your Adult Cat is...
at a higher risk of dental problems, due to increasing age and tartar on teeth.
Your Adult Cat needs...
help in cleaning tartar away that can lead to dental problems, as well as massaging gums.
Your Senior Cat is...
at high risk for bad breath and gum disease resulting in tooth loss.
Your Senior Cat needs...
help in exercising jaw muscles, cleaning teeth and gums.


Manufacturer: Petstages
See all products from Petstages
Visit Manufacturer's website: www.petstages.com
Chilly Kitty Chews Cat Toy
UPC: 871864003250