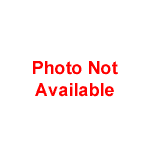 49 cent Chew/Treat.

One of the best selling bulk biscuits off our front counter, this one is more than a mouthful for any dog.

Each biscuit measures approximately 4 1/2 by 3 1/4 inches, making this one of the biggest dog biscuits out there! This biscuit makes a perfect reward for good behavior, gift for your favorite canine friends when you visit their house, or a quick and easy snack while at the beach or the dog park.

SportMix Dog Biscuits help your dog's teeth remain clean, firm, and healthy. Particles of soft food in a dog's diet frequently stick to teeth. This results in tartar build up and bad breath.

SportMix Dog Biscuits help avoid this problem and have the hardness to satisfy the chewing needs of dogs. When used daily they can help effectively remove loose food particles and tartar for healthy gums.