Description is below picture. MouseOver to zoom.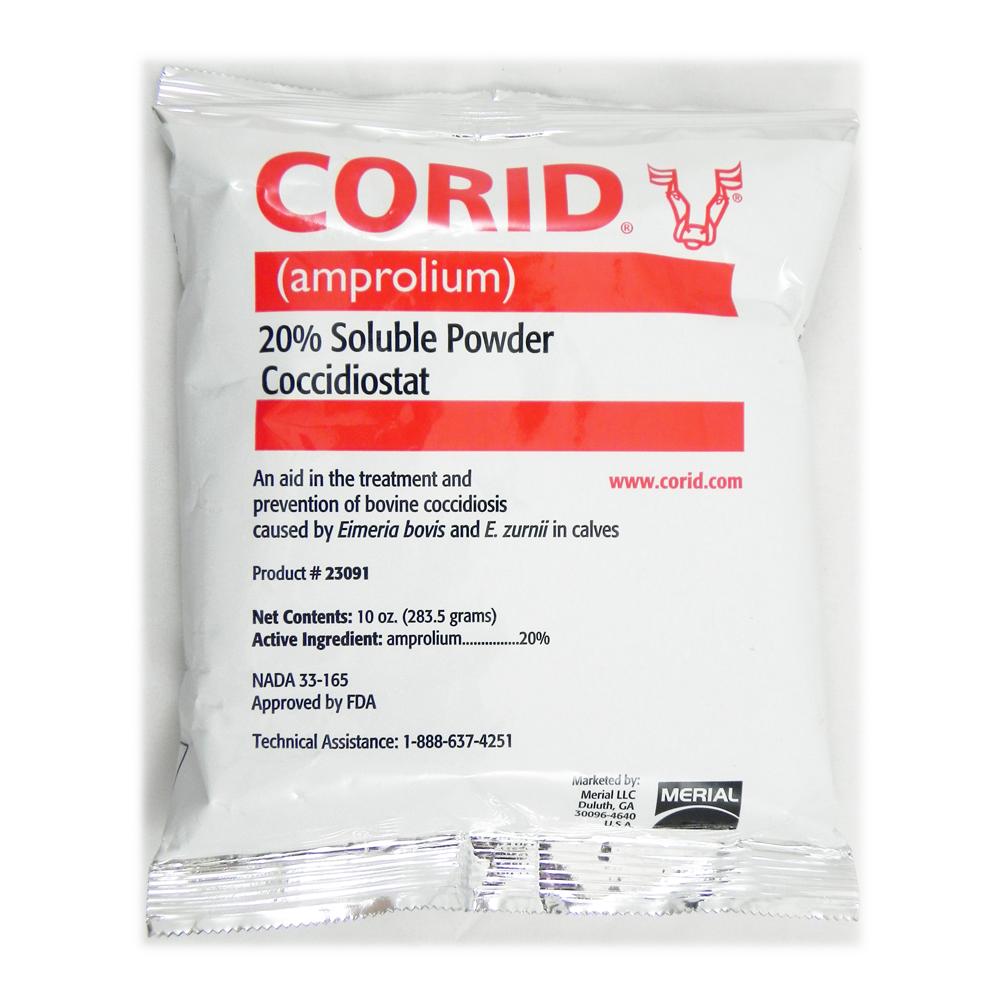 CORID is the first product specifically labeled to both treat and prevent bovine coccidiosis.

CORlD® (amprolium) is indicated as an aid in the treatment and prevention of coccidiosis (bloody scours) caused by Eimeria bovis and E. zurnii in calves.

CORID is a coccidiostat which can be administered in drinking water, or as a drench. Structurally, CORID resembles Vitamin B1, but actually has no nutritive value. Coccidia need Vitamin B1 for development and reproduction.When coccidia ingest CORID, they experience thiamin deficiency, causing coccidia to starve from malnutrition.

Product Advantages:
Palatable. CORID is palatable and readily accepted by cattle.
Safety. CORID has been tested at many times the recommended dose levels and has a wide safety margin.
Easy to administer. Just mix CORID with drinking water or administer as a drench.
Although Corid is a commonly used medication for poultry it is not labeled for use in chickens. As such, we can not provide dosage information for non-standard usage. A simple web search should provide the information required.
Please Note: Some of the medications and supplements we sell do not have FDA approval for laying hens and/or meat birds. If you have questions about the safety of using any medications on your birds please check with your local veterinarian or county extension office for safety, efficacy or proper dosages.

Manufacturer: Merial
See all products from Merial
Visit Manufacturer's website: www.merial.com
Corid (amprolium) Coccidiostat 20% Soluble Powder 10oz
UPC: 350604230915