Item 19684
Your Price today: $ 11.39
Currently out of stock. Call or e-mail for availability info, or else click here for a form to tell us how many you wanted to order.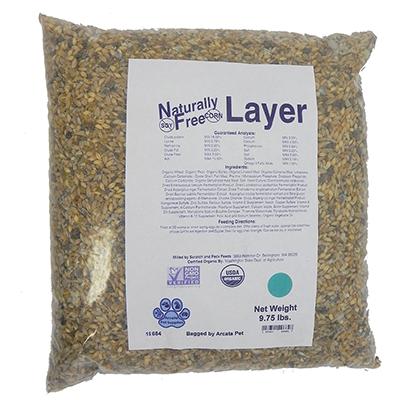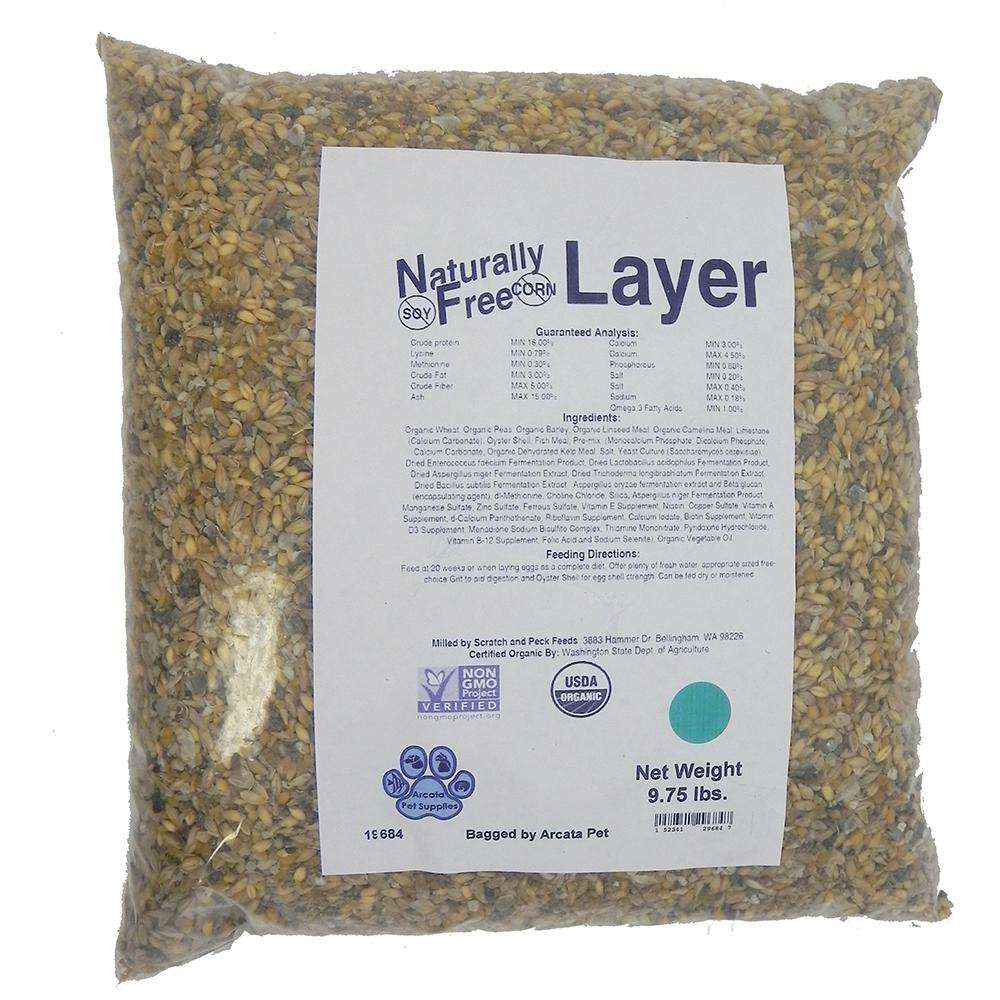 Naturally Free Layer is a Verified Non-GMO and Certified Organic product. We use a blend of Pacific Northwest grown whole grains from Certified Organic Farms throughout the region.

Our Layer Feeds are designed to be the healthiest and most natural product available for your laying hens. This complete Layer ration is formulated in two ways; our Soy Free Layer contains corn and our Naturally Free Layer does not contain corn. The grains are left naturally whole in this feed rather than highly processed into pellets.

Naturally Free Layer Feed contains high amounts of calcium and slightly lower protein levels than our Naturally Free Grower. The calcium is used by hens to produce strong eggshells and should only be fed to birds that are laying or will lay in the near future.

Naturally Free Layer is available in both 16% and 18% protein. Some breeds will show an increase in production with a higher protein feed. Additional protein is also a great benefit to assist in new feather growth during the moulting process.

This feed is suitable for ducks and all waterfowl!

Ingredients:Organic Wheat, Organic Peas, Organic Barley, Organic Linseed Meal, Organic Camelina Meal, Limestone (Calcium Carbonate), Oyster Shell, Fish Meal, Vitamin and Mineral Premix, Organic Vegetable Oil.
Guaranteed Analysis
Crude Protein
16.00% Min
Crude Fat
3.00% Min
Lysine
0.79% Min
Methionine
0.3% Min
Fiber
5% Max
Ash
15.00% Max
Calcium
3.00% Min
Calcium
4.50% Max
Phosphorous
0.60% Min
Salt
0.20% Min
Salt
0.40% Max
Omega 3 Fatty Acids
1.00% Min
Bagged by Arcata Pet

Manufacturer: Scratch & Peck
See all products from Scratch & Peck
Scratch and Peck Naturally Free Organic Layer 16% 9.75
UPC: 053176792200
Condition:New