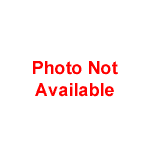 Cosequin Double Chewable 100. Cosequin DS Chewable tablets in Double Strength for helping dogs maintain healthy joints. The combination of ingredients in Cosequin work together to maintain the structure of the cartilage in your dog's joints while inhibiting the enzymes that break down cartilage. These ingredients have been scientifically formulated to support and maintain the health of your dog's joints.

The below suggested dosages are intended to be a guideline. Your pet's needs may differ. While the initial administration period is 6 weeks, some pets may require a shorter period to achieve an optimal response. After reaching this response, decrease to the suggested transition level for a minimum of 3 weeks. If the pet's comfort continues through this period, decrease to the suggested maintenance level.

Pet's Weight (lb) Initial Administration Level (6 Weeks) Suggested Transition Level (3 weeks) Suggested Maintenance Level* (Anytime of day acceptable)
Initial 4-6 weeks
10 to 24lbs 1/2 twice a day
25 to 49lbs 1 tablet twice a day
50 to 100lbs 3 tablets daily
Over 100lbs 4 tablets daily
Transition 3 weeks
10 to 24lbs 1/2 tablet daily
25 to 49lbs 1 1/2 tablet daily
50 to 100lbs 2 tablets daily
Over 100lbs 3 tablets daily
Maintenance Level
10 to 24lbs 1/2 tablet daily*
25 to 49lbs 1 tablet daily*
50 to 100lbs 1-2 tablets daily*
Over 100lbs 2 tablets daily*
* Once your pet is comfortable on the maintenance level, you may try giving the tablets every other day. You may also use the maintenance level for normal dogs.

Gradually reducing the number of tablets will help find an individual maintenance level. Watch your pet's movement and attitude to ensure that it is feeling comfortable through each reduction. If your pet is not as comfortable on any reduction, increase back to the previous level.
Guaranteed Analysis -- Each Chewable Tablet Contains:
Glucosamine HCL 99+% 500 mg
Sodium Chondroitin Sulfate 95% 400mg
Manganese 5mg
Other Ingredients: Glucosamine HCL, sodium chondroitin sulfate, microcrystaline cellulose, artificial roast beef flavor, manganese ascorbate, natural and artificial cheese flavor, mixed glycosaminoglycans, dried brewers yeast, magnesium stearate, and natural garlic flavor.


Manufacturer: Nutramax Labs
See all products from Nutramax Labs
Visit Manufacturer's website: www.nutramaxlabs.com
Cosequin Double Strength Chewable 100 Dog Glucosamine Tablet