Item 9375
Your Price today: $ 22.15
Currently out of stock. Call
or e-mail for availability info, or else click here for a form to tell us how many you wanted to order.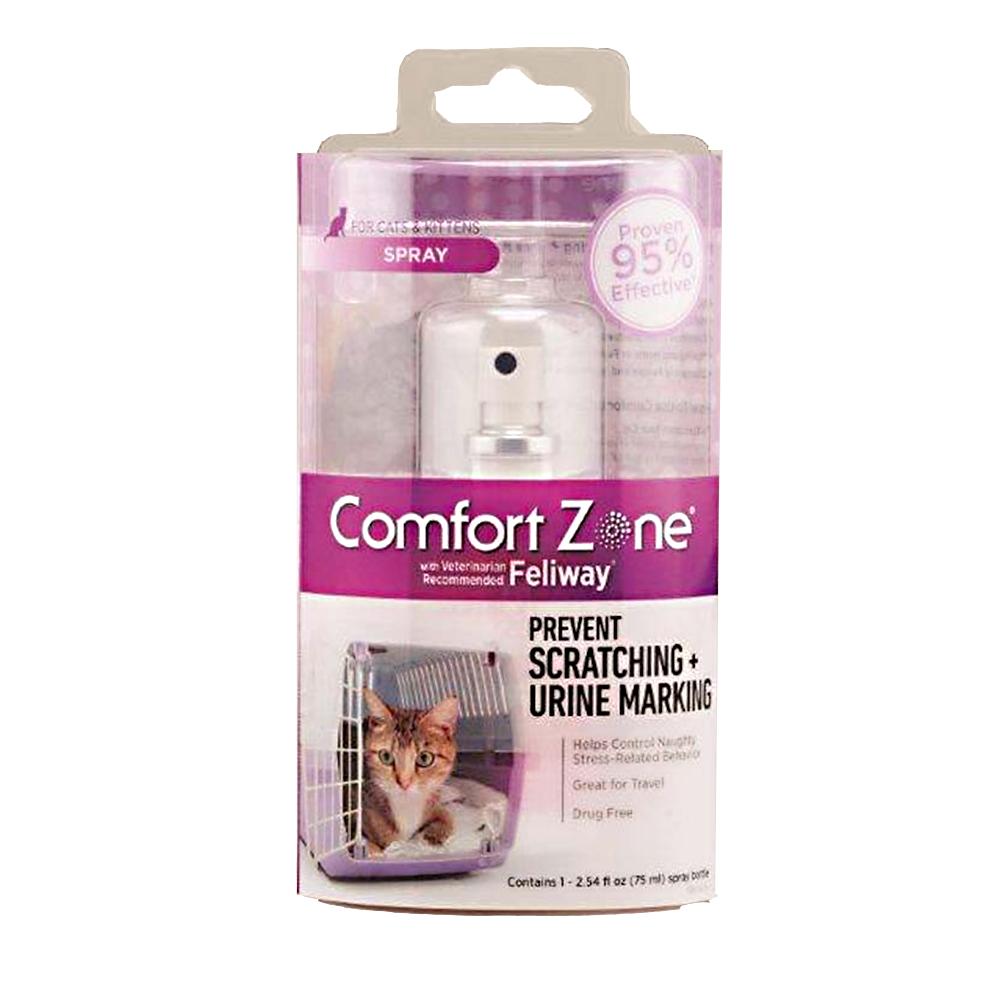 Comfort Zone Feliway Spray. Feliway helps put an end to urine marking and scratching safely and naturally. Use to stop cats from urine marking. Calms cats in stressful situations such as transport, hospitalization. or boarding. Helps cats adjust to new environments, new pets, and new people.

Feliway is easy to use
Apply a single spray of Feliway twice a day wherever the cat has marked
Also spray on prominent objects such as furniture, doors, potted plants, and corners of rooms, once a day
Continue use for 30 days to ensure no relapse in marking

Feliway mimics the natural face pheromone found in cats. Sprayed in the cat's environment, it creates a familiar atmosphere that has a calming effect and reduces the impulse to mark and scratch.

There are several reasons why a cat may urinate in your house -- medical problems, old age, the litter box is full, the cat doesn't like the litter you're using, or the box has been moved to a location the cat objects to..

Urine marking is normally found on vertical surfaces, approximately 8 inches above the floor... Only a small amount of urine is discharged in a spraying effect. Male and female cats may mark -- even neutered and spayed cats.

By comparison, simple urination is on horizontal surfaces in larger puddles..

If you are not sure whether you have a marking problem or a medical problem, consult your veterinarian before purchasing Feliway. Feliway only ends urine marking.


Manufacturer: Comfort Zone
See all products from Comfort Zone
Visit Manufacturer's website: www.petcomfortzone.com/
Comfort Zone Feliway anti-marking Spray
UPC: 039079056939