Description is below picture. MouseOver for larger image.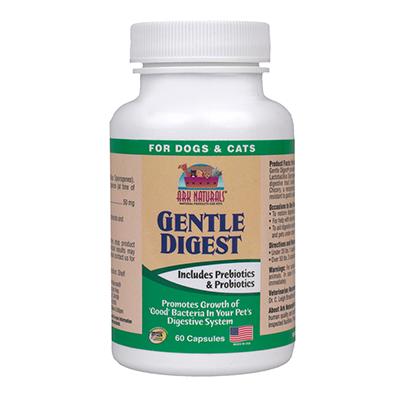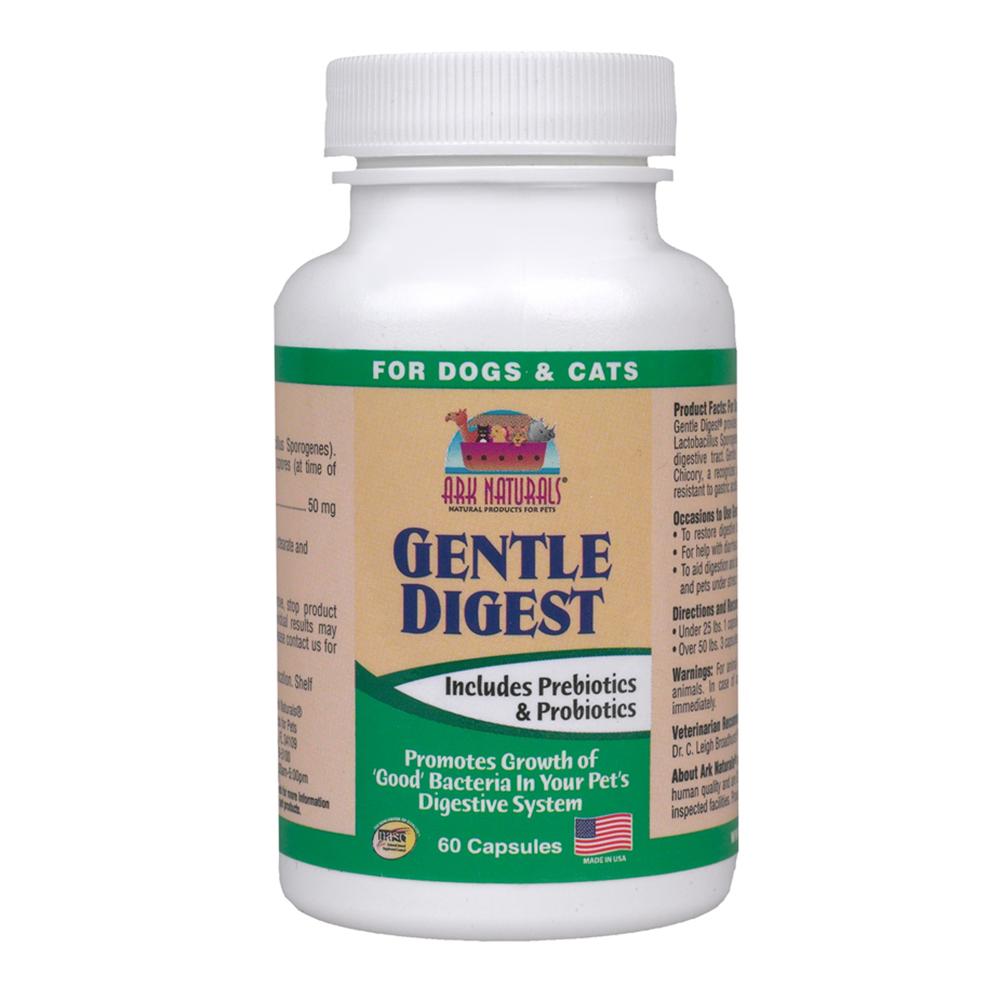 Gentle Digest® provides bacillus coagulans and dried chicory root, a recognized prebiotic. Gentle Digest® uses live microencapsulated spores that are resistant to gastric acids and ensure efficient delivery to intestinal tract. Dried chicory root (a source of FOS) acts as a 'fertilizer' and helps increase the growth of good bacteria.

Occasions to Use Gentle Digest®
To support intestinal balance and a healthy immune system.
Helps occasional issues of diarrhea and/or constipation.
Helpful for periodic issues with gas and flatulence.
Helps support digestion and absorption of critical nutrients.
Helpful for Sr. pets and pets under stress.
Guaranteed Analysis: Each Capsule Contains Bacillus Coagulans providing a minimum of 100 million CFU viable (live) spores (at time of manufacture).
Ingredients: Rice flour, dried chicory root, bacillus coagulans, dicalcium phosphate, magnesium stearate, gelatin.
Contains: 60 capsules per bottle.

Manufacturer: Ark Naturals
See all products from Ark Naturals
Visit Manufacturer's website: www.arknaturals.com
Ark Naturals Gentle Digest Dog Cat Probiotic 60 capsules
UPC: 632634100087