Description is below picture. Click for larger image.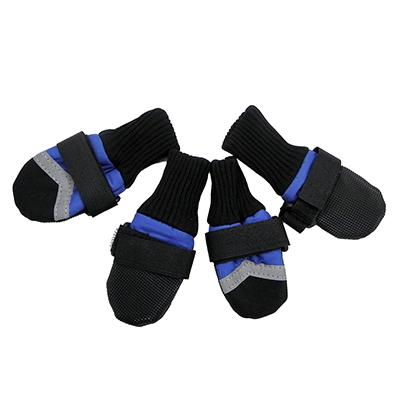 Guardian Gear All-Weather dog boots offer protection from abrasive surfaces, ice, salt, stones, hot asphalt, and pavement. These all-polyester dog boots are breathable and water repellent. Velcro® closures and stretchy fabric cuffs provide a secure fit.
Features:
Protect paws from the elements.
Water-resistant fabric with non-ski soles.
Reflective strips enhance safety and heighten visibility.
Sizing instructions:
Have your dog stand and place its paw on a piece of paper. Mark the paper where the front edge of small pads and the back edge of the large pads touch (do not include nails). Use the measurement between the two marks to determine the correct size of boot for your dog.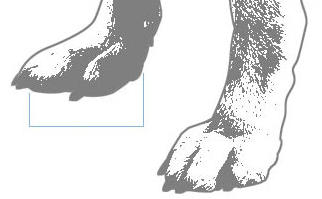 Sizing Guidelines
Size
Paw Length (inches)
XXXSmall
1½"
XXSmall
2¼"
XSmall
2¾"
Small
3¼"
Medium
3¾"
Large
4¼"
XLarge
4¾"
XXLarge
5½"


Manufacturer: PetEdge
See all products from PetEdge
Guardian Gear XXSmall Blue All-Weather Dog Boots
UPC: 721343252184