Description is below picture. MouseOver for larger image.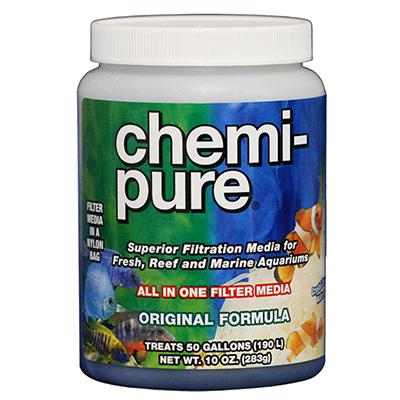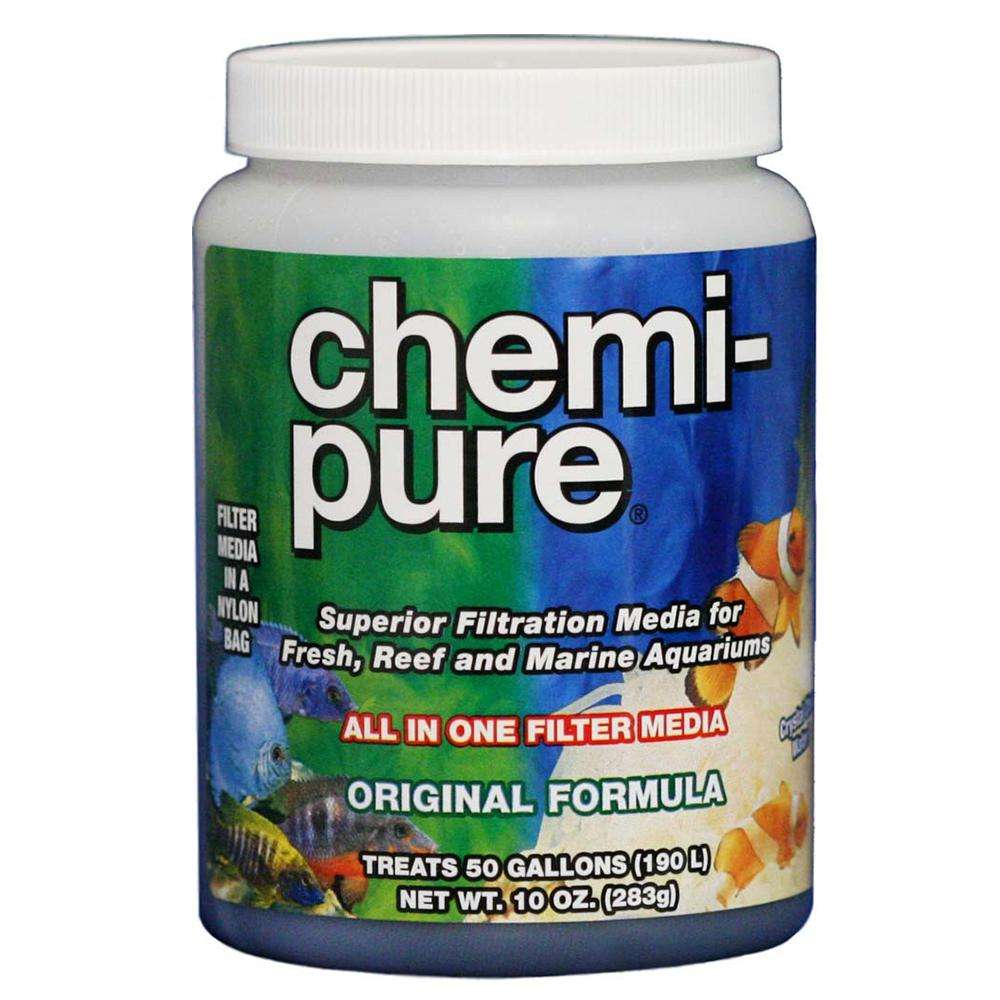 Chemi-Pure from Boyd Enterprises is one of the few products in the aquarium hobby that has stood the test of time and stuck around for 50 years. More than carbon, Chemi-Pure contains ion exchange resins and is an ion-generator.
Invaluable to marine hobbyists, Chemi-Pure provides the same benefits in freshwater tanks as well. As a filter medium, the following features put Chemi-Pure in a class of its own:
Scavenges excess ammonia, dissolved organics, and nitrates.
Stabilizes pH.
Crystal clear water.
Mitigates or eliminates osmotic shock.
Lasts four to six months.
Stops ion antagonism.
Increases the interval between water changes.


Manufacturer: Marineland
See all products from Marineland
Visit Manufacturer's website: www.marineland.com
Boyds Chemi-Pure Aquarium Filter Medium 10-oz. Bag
UPC: 719958167054