Description is below picture. Click for larger image.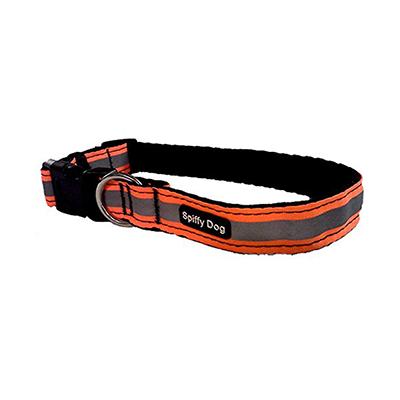 The Air Collar is the newest innovation in dog collar technology. It is made of soft Nylon Aerospacer, a material that is commonly used in footwear because it is breathable and durable. The Air Collar is the perfect collar for swimmers but also short haired dogs or dogs with allergies because it does not chafe like leather and webbing collars.
Adjustable Small Collar is ¾-inch wide and fits neck sizes 10-15 inches.
Lightweight, Breathable and Comfortable
Non-Chaffing
Quick Drying
Resists odors and mildew
Small 3/4-inch wide 10-15 inches
Medium 1-inch wide 13-20 inches
Large 1-inch wide 16-26 inches