Description is below picture. MouseOver for larger image.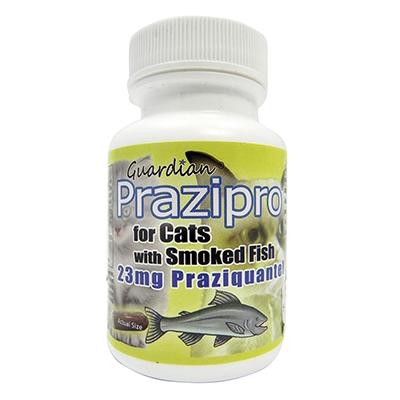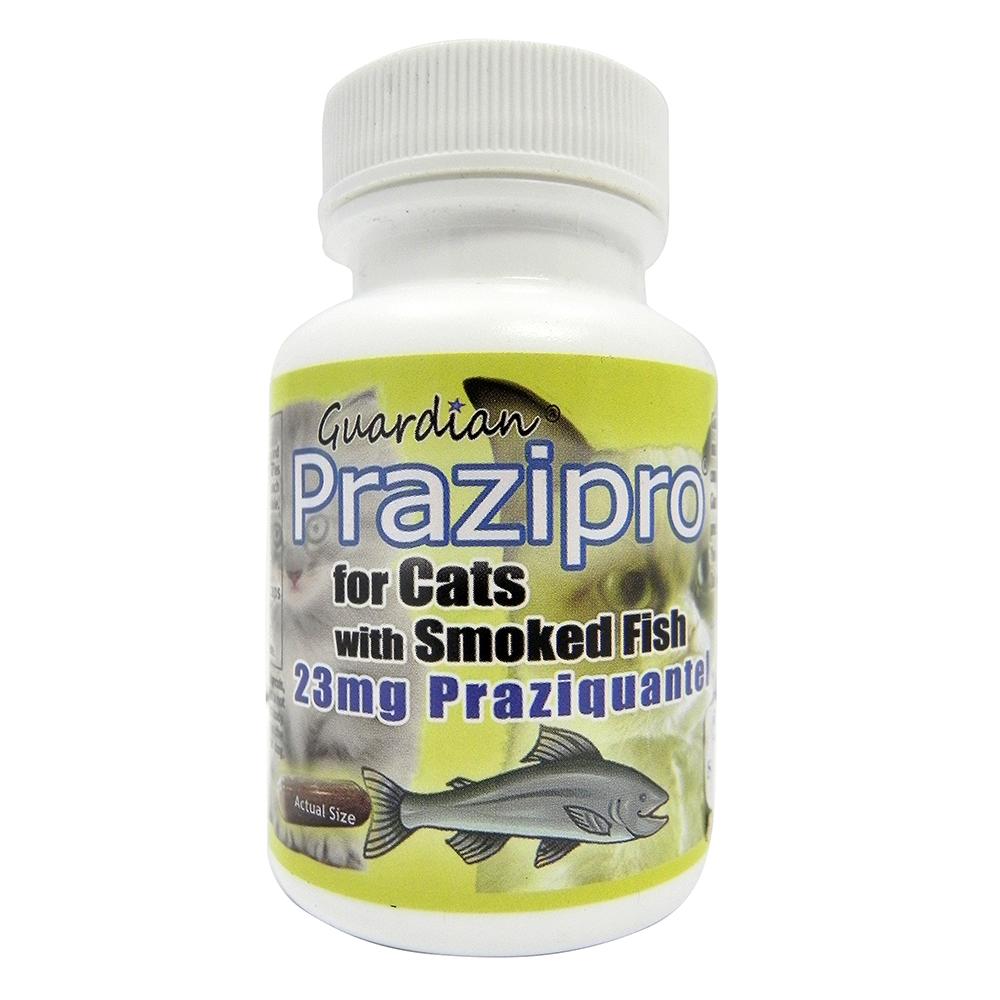 FDA approved over-the-counter tapeworm remedy for cats and kittens.
Removes both types of tapeworms in adult cats and kittens over 6 weeks of age.
100% safe and effective when used according to label directions.
Sized for easy oral administration.
Contents: 3 Capsules.
Dosage:
4 lbs. & under - 1/2 capsule
4-10 lbs. - 1 capsule
over 10 lbs. - 1 1/2 capsules.
Retreatment- - Steps should be taken to control fleas and rodents on the premises in order to prevent reinfection; otherwise, retreatment will be necessary. This is especially true in cases of tapeworms transmitted by fleas where reinfection is almost certain to occur if fleas are not removed from the animal and its environment. If reinfection occurs, tapeworm segments may be observed within one month of the initial treatment. Consider the use of Advantage, Frontline, or Frontline Plus, or consult your veterinarian for assistance in the diagnosis, treatment, and contol of parasitism.
Each capsule contains 23 mg Praziquantel.
Ingredients
Whole Catfish Fillet, Praziquantel

Manufacturer: Guardian Pet Products
See all products from Guardian Pet Products
Visit Manufacturer's website: www.theguardianpets.com
Guardian Tape Worm Tabs Cat 3 Capsules Fish Flavor 23 mg
UPC: 857425006052
Condition:New