Description is below picture. Click for larger image.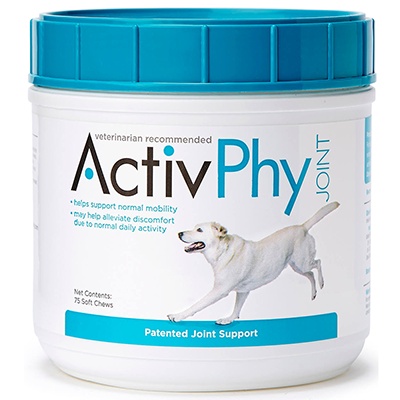 ActivPhy Regular Joint Support Chews are a patented product, formulated to address the shortcomings of other joint health products for dogs. Ideal for dogs over 30Lbs., ActivPhy Soft Chews feature a proprietary blend of active ingredients, including 900mg of MSM, 500mg of Glucosamine, Omega 3, turmeric, creatine and others.
ActivPhy also provides 100% Taste Guarantee, so there's no reason not to try them.
Originally developed for veterinarian use, now available to the public
Patented blue-green algae formula
Bolsters natural anti-inflammatory responses with added antioxidants
Helps maintain quality of life with support for the muscles, cartilage, and bones.
100% Taste Guarantee
Active Ingredients: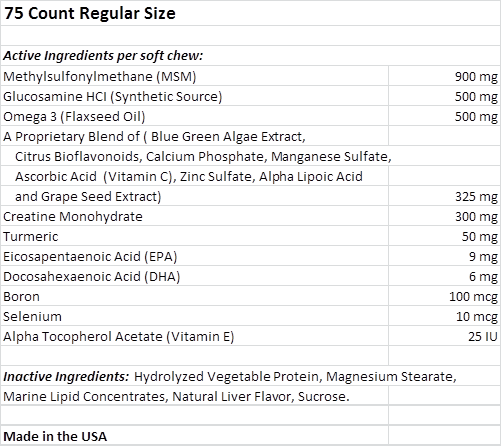 Manufacturer: ActivPhy
See all products from ActivPhy
Visit Manufacturer's website: www.activphy.com
ActivPhy Joint Supplement Soft Bites For Dogs 75ct
UPC: 857672003422