Item 22038


Your Price today: $ 17.99



Arcata Pet does not normally stock this item. We would be happy to order it for you. Time until it arrives at our shop will vary depending on supplier availability and shipping; when it arrives we would ship to you. If you would like to have us provide an estimate of delivery time, as well as shipping charges, please tell us the quantity you need, your zip code or country, and your e-mail address. We will get back to you within 24 hours with the information so that you can decide if you want to place an order.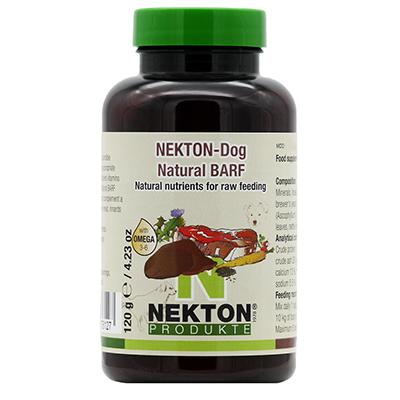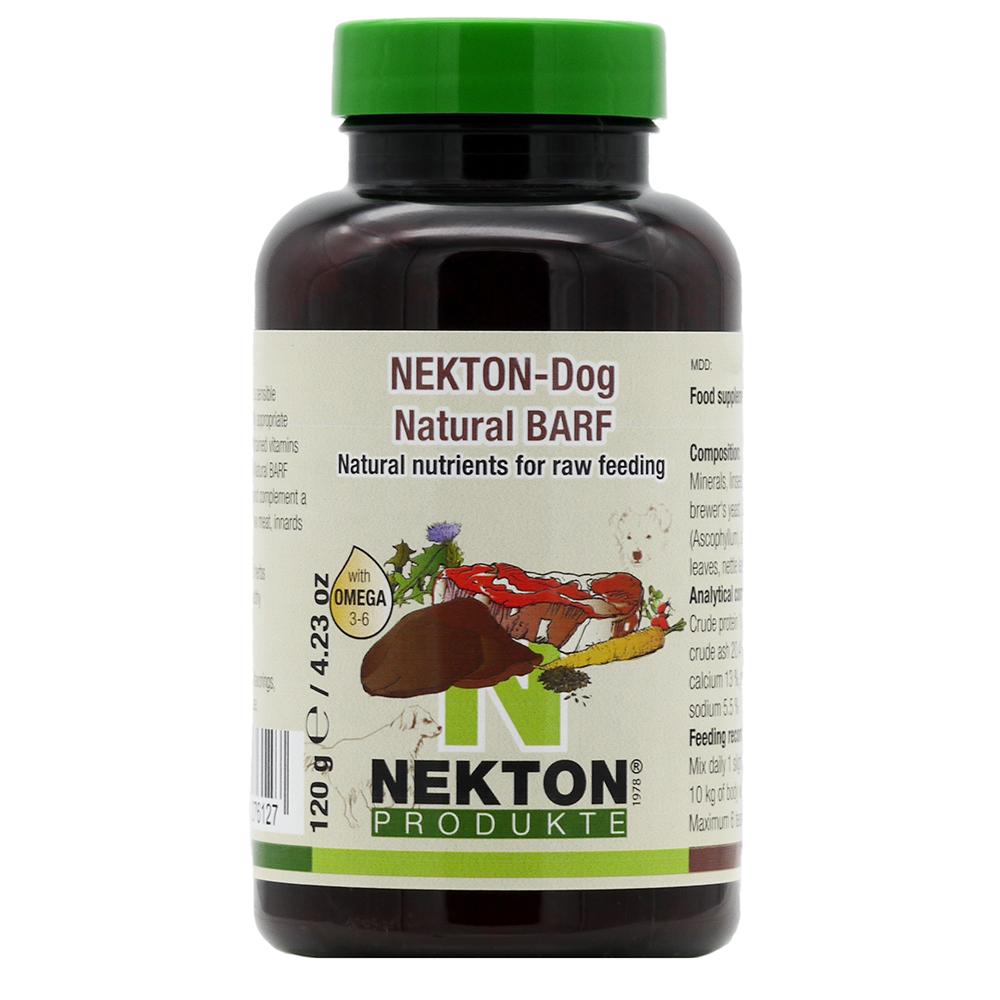 NEKTON-Natural-BARF is a sensible complement for biologically appropriate raw feeding (BARF). All contained vitamins and minerals in NEKTON-Natural BARF are from natural sources and complement a simple feed ration out of raw meat, innards and oil to a full meal. A high content of selected herbs promotes vitality and a healthy metabolism of your dog. Without added sugar and flavorings, free from gluten and lactose.
Cook for your dog
Takes the guesswork out of adding supplements to your dog's home cooked meals
Use when organs and or bones are part of your raw feeding regime
No added sugars or flavorings
Composition
Composition: minerals, linseed, carrots, calcium citrate, rose hips, yeast, sea algae (Ascophyllum), dandelion leaves, nettle leaves, derivatives of vegetable origin, rapeseed oil.
Analytical Components
Crude protein 1.8 %, crude fat 3.5 %, crude ash 20.4 %, crude fiber 4.6 %, calcium 13.0 %, phosphor 0.2 %, sodium 5.5 %.
Net Weight: 120g

Manufacturer: Nekton
See all products from Nekton
Visit Manufacturer's website: www.nekton.net
Nekton-Dog Natural BARF Raw Food Supplement 120gm (4.23oz)
EAN: 0733309276127