Description is below picture. MouseOver for larger image.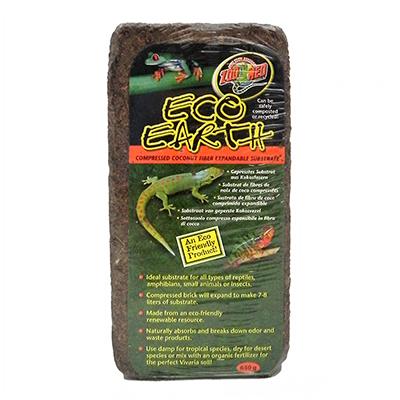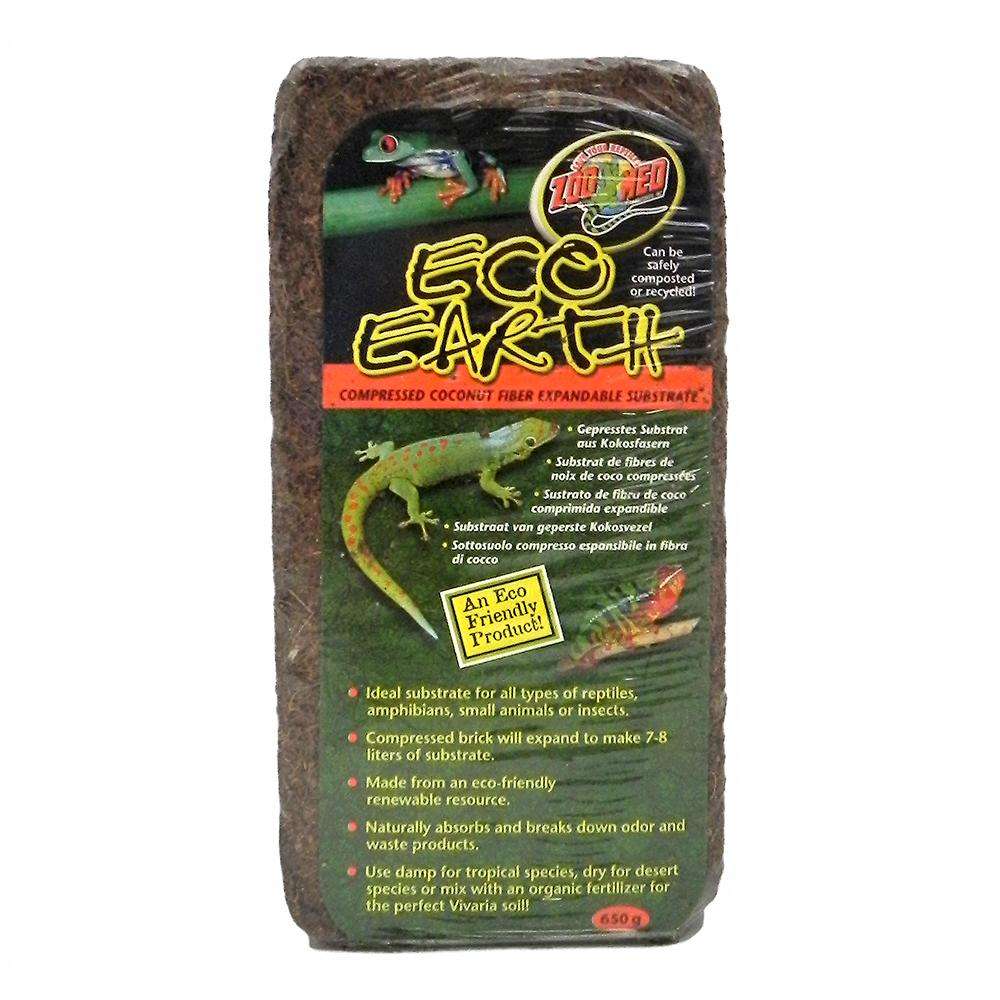 Price is for 3 individual bricks.
The ZooMed Eco Earth Brick is a compressed coconut fiber reptile substrate that expands substantially to a volume of 7-8 liters.
Ideal substrate for all types of reptiles, amphibians, small animals or insects.
Compressed brick will expand to make 7-8 liters of substrate.
Made from an eco-friendly renewable resource.
Naturally absorbs and breaks down odor and waste products.
Use damp for tropical species, dry for desert species or mix with an organic fertilizer for the perfect Vivarium soil!
Instructions:
Place brick in a pail/bucket or sink. Add 4 quarts (3-4 liters) of water. Allow brick to expand for 20-30 minutes. Wring out excess moisture. For small animals, snakes and tarantulas use dry, by laying out moist substrate in the sun before moving to your animal's enclosure.



Manufacturer: Zoo Med
See all products from Zoo Med
Visit Manufacturer's website: www.zoomed.com/cm/Home.html
ZooMed Eco Earth Reptile Bedding Brick 3 Pack
UPC: 053176808062
Condition:New