Description is below picture. Click for larger image.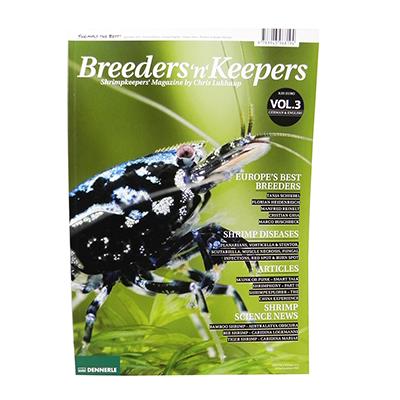 Breeders and Keepers is a magazine by Dennerle and Chris Lukhaup. The magazine series is a must own for all shrimp enthusiasts for its wealth of information.
Chris Lukhaup interviews shrimp breeders from around the world and shares all this knowledge the rest of the shrimp keepers and breeders around the world. The magazines are limited to 1,000 prints, so get them while they are still available.
Main Points of Magazine:
Shrimp Breeders Interviewed
Shrimp Genetics Discussed
Grading Information of Shrimp


Manufacturer: Dennerle
See all products from Dennerle
Visit Manufacturer's website: www.dennerle.com/en
Shrimp Breeders and Keepers Vol 3
EAN: 9783943968194