Description is below picture. MouseOver for larger image.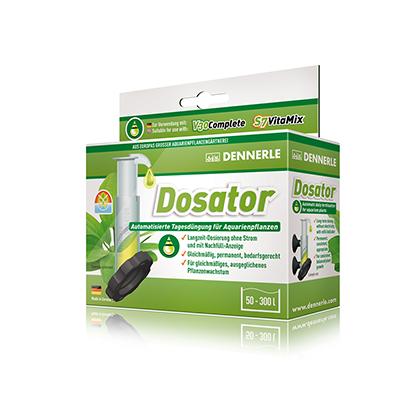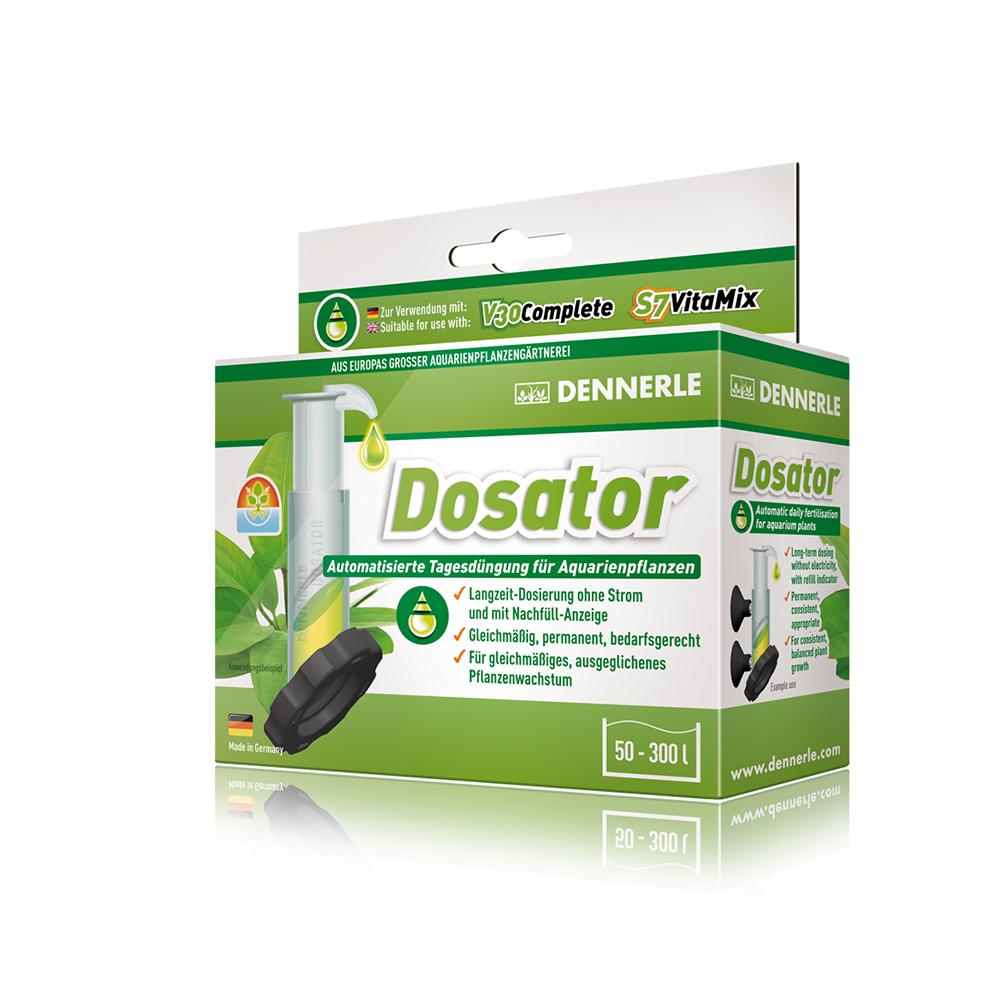 All shipping methods for this item are discounted to all locations. This item qualifies for free shipping by at least one method in the 50 states. Adding additional items to a cart may result in a shipping charge, but the entire order will still receive discounted shipping.
Dennerle's Dosator is a marvelous tool for anyone with a planted aquarium. It provides constant and consistent nutrient dosing in the aquarium without electricity or moving parts.
The Dosator leverages the principle of osmosis to move aquarium water through the unit and thereby mixing and diluting your fertilizer of choice with aquarium water. Osmosis then moves this diluted mixture up the Dosator's riser tube and enters the aquarium a drop at a time, at a constant rate. The various colors of Dennerle's liquid supplements work with the Dosator to provide a visual refill indicator. When the water inside the Dosator's chamber is absent color, then it is time to add more nutrients; simple! Suitable for aquariums 10 to 80 gallons.
Visual refill indication
Use with Dennerle's range of liquid fertilizers and carbon supplements
Comes with membranes and dosing rings
Replacement membranes and dosing rings sold separately
Use as many Dosators as you need in a single aquarium
For the absolute best results, use with Dennerle's V30, S7, and E15 Nutrient System


Manufacturer: Dennerle
See all products from Dennerle
Visit Manufacturer's website: www.dennerle.com/en
Dosator Automatic Nutrient Dispenser for Planted Aquariums
EAN: 4001615045857