Description is below picture. MouseOver for larger image.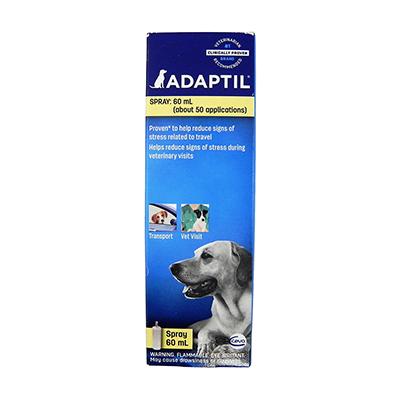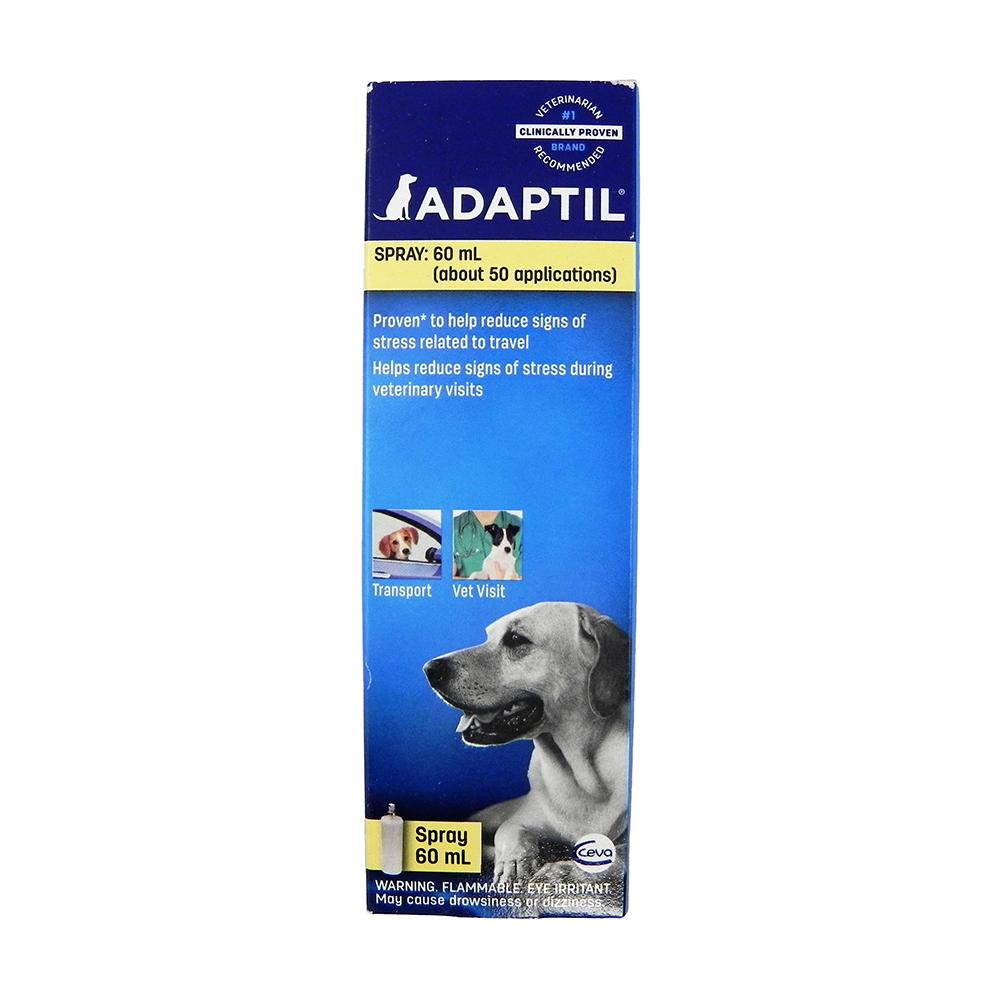 The Adaptil Spray is a calmative that instantly relaxes and reduces anxiety in dogs. Adaptil uses pheromone technology to replicate a mother dog's scent which she uses to calm her puppies. This technology is clinically proven and recommended by veterinarians across the country.
The Adaptil Spray is a great product that is proven to reduce stress during travel. Instructions for use:
-Spray 8-10 pumps in the car 15 minutes before the dog boards the vehicle and re-apply every 4-5 hours if necessary.

-For veterinary visits or training, spray 8-10 of Adaptil on a leash, collar, blanket, or bandana and wait until the alcohol to evaporate before introducing to the dog.
Each application lasts 4-5 hours. Adaptil is safe for all dogs when used as instructed and can be used along with medication. This product is not recommended for hyperactivity or aggression. Do not spray Adaptil directly on your dog.

Adaptil Dog Appeasing Pheromone Spray 60ml
UPC: 899484001784