Description is below picture. MouseOver for larger image.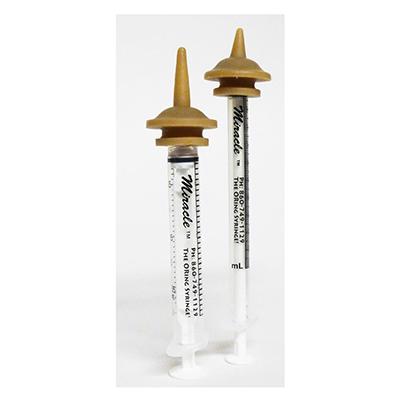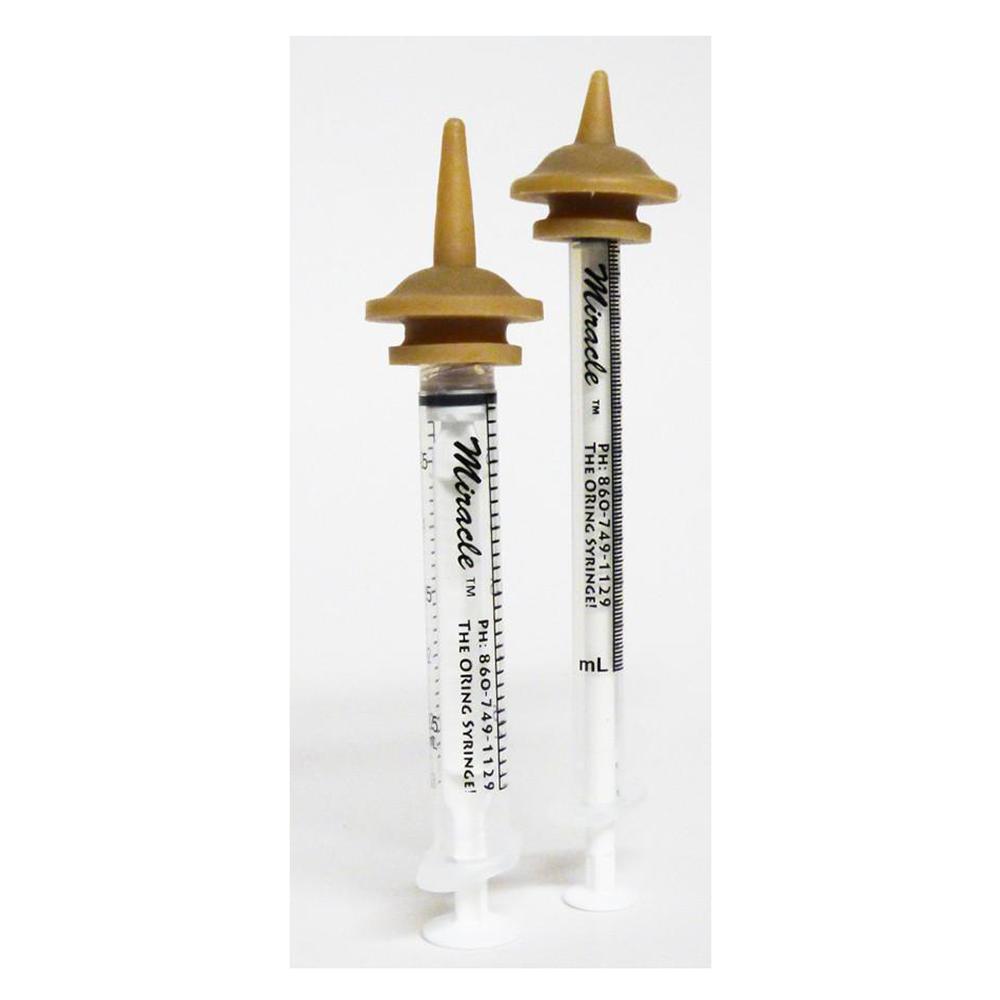 The Miracle Nipple is truly the "Next best thing to mom"!
Designed for small to medium sized suckling mammals, these nipples have a pre-made hole, and are incredibly flexible. These versatile nipples fit either a slip tip or luer lock tip syringe (with syringes larger than a 3ml, a luer lock style syringe is the best option). Also fits the cap of a small nursing bottle!
Miracle Nipples are durable! No worries of small, sharp baby teeth causing damage. These nipples have also been designed to alleviate the chance of an animal swallowing the entire nipple or biting the nipple in half.
"The Miracle Nipple Dual Set" includes one Mini Nipple designed for Neonate (meaning newborn) squirrels, bunnies, chipmunks, mice, Persian type kittens, toy puppies with shorter snouts and other small mammals. It also includes one Original Miracle Nipple designed for most small mammals including kittens, toy breed puppies, squirrels, bunnies, neonate (newborn) raccoons and animals of such sizes.
Made in USA
Can be used with two different types of syringes
Durable and flexible
Contains one Original Miracle Nipple, one Mini Miracle Nipple, one - 1ml syringe, and one - 3ml syringe


Manufacturer: SquirrelsandMore
See all products from SquirrelsandMore
Visit Manufacturer's website: www.squirrelsandmore.com
Miracle Nipple Mini Dual Set For Pets and Wildlife
UPC: 861458000468