Description is below picture. Click for larger image.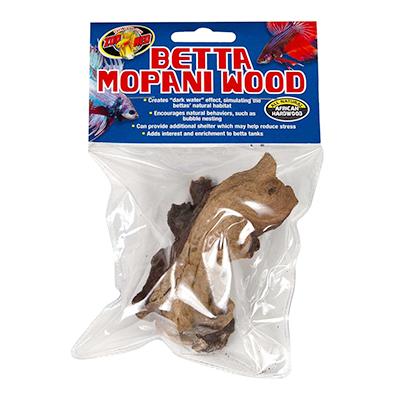 Add a piece of Mopani Wood to your beloved betta's tank! Adding mopani wood to the tank would create a dark water effect by releasing tannins into the water, which mimics a betta's natural habitat. Tannins will also lower your water's pH. This will provide the betta with some enrichment to keep them happy.
Mopani wood can also act as a safe hiding place, which can lower stress in your betta.
Measures about 3x1x1 inches.

Manufacturer: Zoo Med
See all products from Zoo Med
Visit Manufacturer's website: www.zoomed.com
ZooMed Betta Mopani Wood
UPC: 097612242102