Description is below picture. Click for larger image.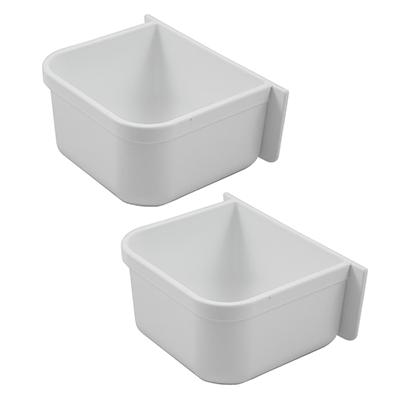 Large, strong, acrylic plastic dish. Great replacement dish for the larger HOEI and similar parrot cages, where the cup fits in a door opening.
Cup measures 4 1/8 inches wide x 2 3/8 inches deep . Should fit cage doors from 4-1/4 to 4-3/4 inches wide.
Older HOEI cages of this type used aluminum cups; as HOEI is no longer available in the United States this cup is made by a third party. Two cups in each pack Get longer life from this cup by sterilizing with Desi Natural from Nekton - no wiping - spray and air dry! These are 701!


Manufacturer: A&H Tool & Die
See all products from A&H Tool & Die
Parrot Cage Replacement Food/Water Plastic Cup 2 Pack
UPC: 053176809939