Description is below picture. Click for larger image.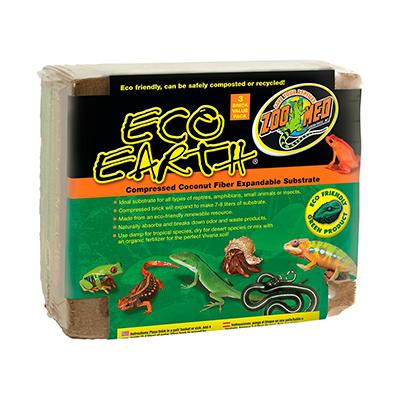 ZooMed's Eco Earth is a great substrate for all types of reptiles, snakes, amphibians, invertebrates, and small animals. This value pack contains 3 bricks of compressed coconut fiber, which can expand to make 7-8 liters of substrate. Coconut fiber absorbs odor and waste products.
Eco earth can be used by itself and retains moisture well by itself. It can also be added to other substrates to create the perfect environment for your critters. Made from ecofriendly, renewable sources.
Net wt 1950g (650g per brick.)

Manufacturer: Zoo Med
See all products from Zoo Med
Visit Manufacturer's website: www.zoomed.com
ZooMed Eco Earth Reptile Bedding Brick Triple Pack
UPC: 097612790207