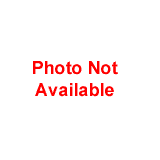 Discover Relief with Nootie Anti-Itch Medicated Spray
Experience the soothing touch of Nootie's Anti-Itch Medicated Spray, designed to alleviate the discomfort of itching and scratching, while nurturing and rejuvenating your cherished pet's skin. Crafted with care, this formula brings together gentle relief and our signature Soft Lily Passion fragrance, enveloping your pet's coat with a lustrous, velvety finish and an enchanting scent.
Veterinarian Strength Care: Benefit from the potency of veterinarian-approved active ingredients, providing your pet with the top-tier care they deserve.
Alleviates Itchy Skin: Bid farewell to persistent itching as our specialized formula targets and soothes irritated skin, granting your pet the comfort they long for.
Refreshing Cucumber Melon Fragrance: Revel in the pleasing aroma of Cucumber Melon, a non-irritating fragrance that complements your pet's natural scent.
Purity in Ingredients: Our commitment to your pet's well-being is unwavering. Nootie's Anti-Itch Medicated Spray is devoid of parabens, SLS, harsh chemicals, and dyes.
Compatibility Assurance: Use with confidence alongside your preferred topical flea and tick products, creating a comprehensive defense for your pet's health.


Manufacturer: Nootie
See all products from Nootie
Visit Manufacturer's website: www.nootie.com
Nootie Medicated Anti-Itch Pet Spray 8oz
UPC: 811048023285