Description is below picture. MouseOver for larger image.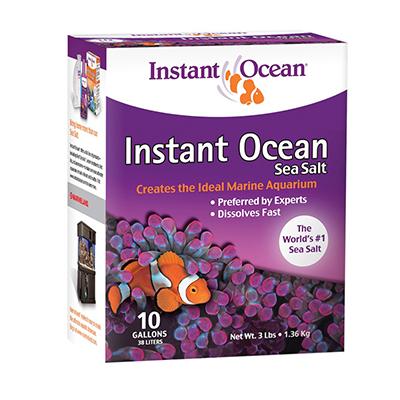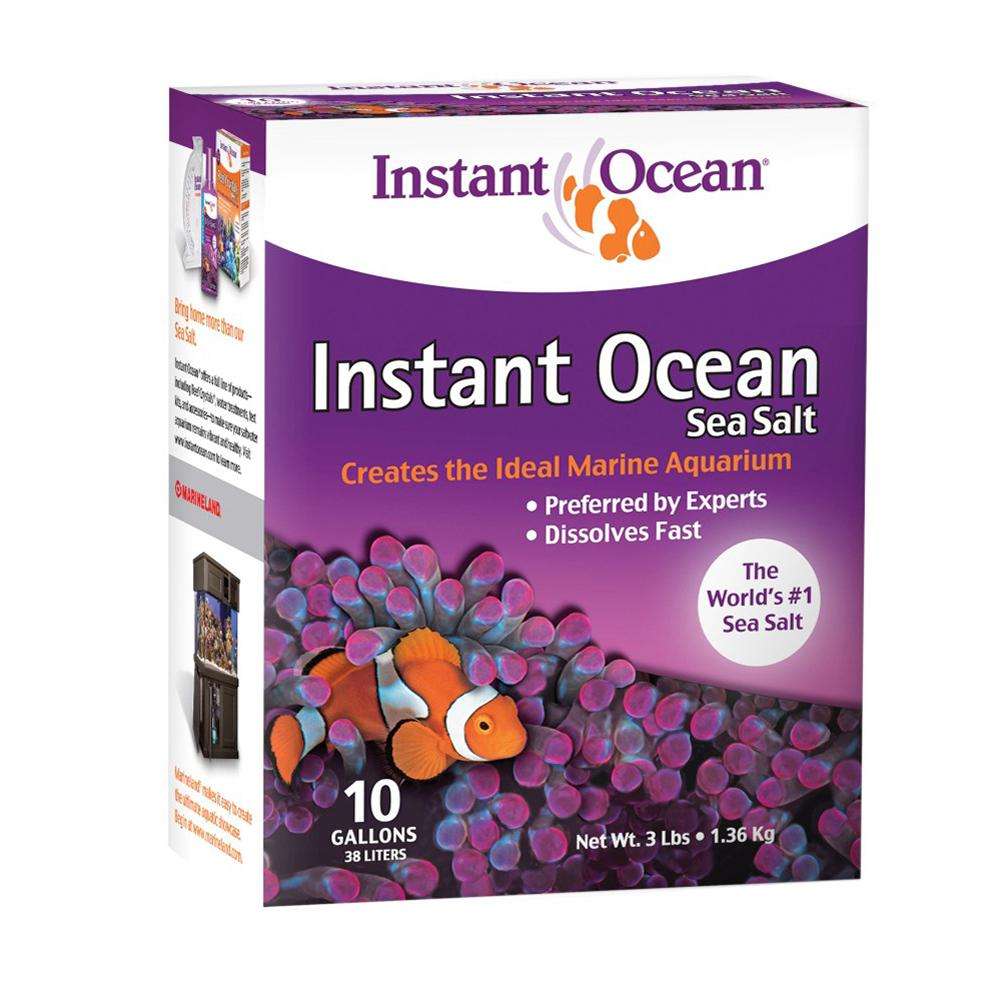 Instant Ocean synthetic sea salt is the most carefully formulated and manufactured synthetic sea salt in the world. Developed by using sophisticated biological and chemical testing methods to develop, every batch is carefully analyzed to assure a consistent, high quality product.
Complete Formula:
Contains every major, minor, and trace element necessary.
Insures that even the most delicate Marine fish, invertebrates, and plants will thrive.
Exceptional Solubility
Provides a clear solution in minutes
Can be used immediately after mixing
reaches and maintains proper pH quickly
Convenient One-Part Form
Easy to use for mixing complete package or small quantities
No special additives to handle
Uniform Particle Size
Assured consistency throughout package
No separation during packaging and shipping
Nitrate and Phosphate free
Makes 10 US Gallons or 38 Litres
Made in the U.S.A from Aquarium Systems.

Manufacturer: Aquarium Systems
See all products from Aquarium Systems
Visit Manufacturer's website: www.instantocean.com
Aquarium Systems Instant Ocean Salt Granuals 10 gallon
UPC: 051378012003