Item 9384
Your Price today: $ 34.19
Currently out of stock. Call or e-mail for availability info, or else click here for a form to tell us how many you wanted to order.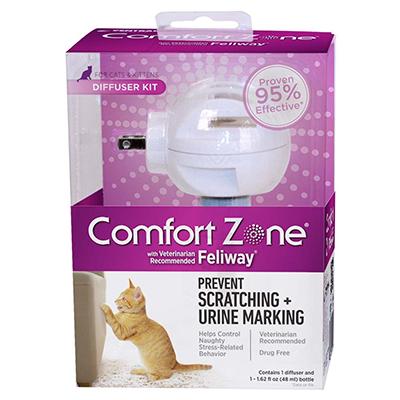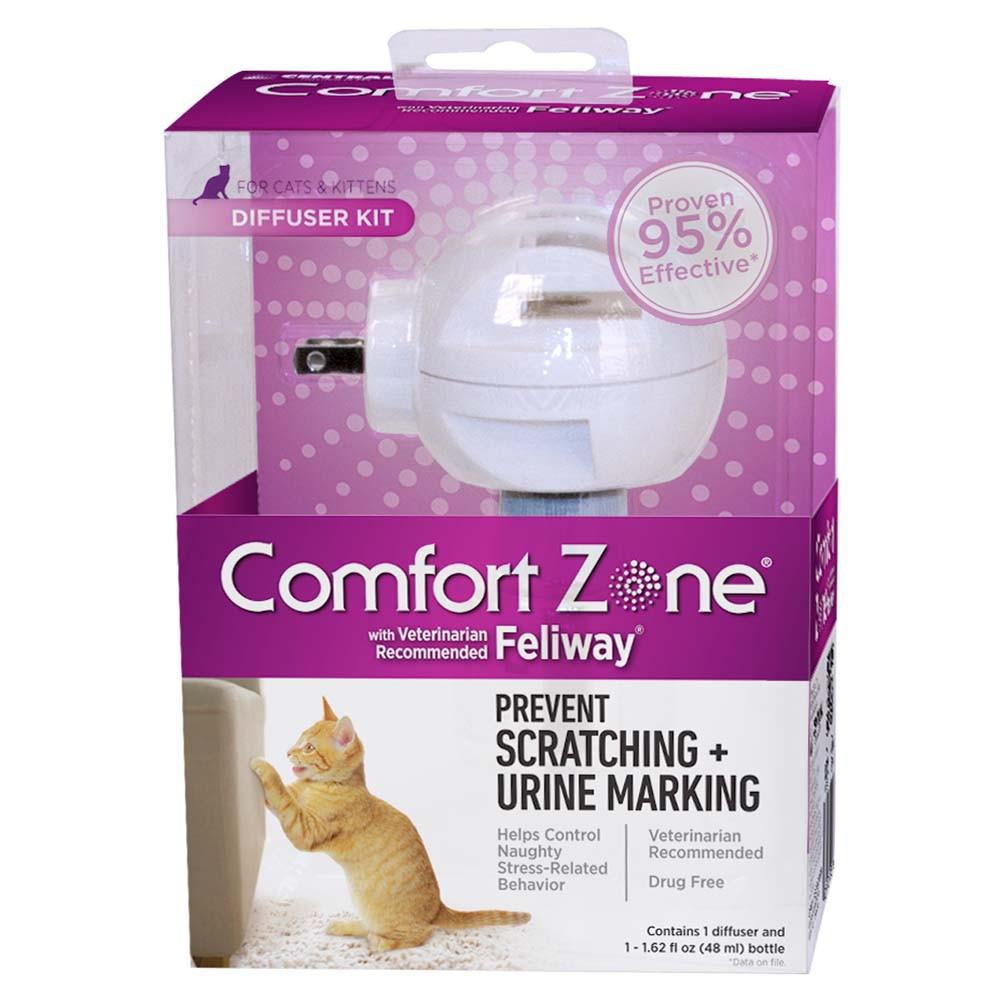 Feliway helps put an end to urine marking and scratching safely and naturally in a convenient plug-in diffuser that releases pheremones 24 hours a day.
Reduces or completely stops stress-related behavior including: urine marking, vertical scratching, loss of appetite, reduced desire to play or interact and other stress-related behaviors
Helps comfort cats in stressful situations such as: being alone in the house, visitors to the home, new pet or family member, moving to a new home, visits to the veterinarian, adjusting to a new environment, multiple cat households
Feliway mimics a natural comforting facial pheromone produced by cats
Odorless and non-toxic
Does not affect humans or other pets
INSTRUCTIONS FOR USE:
1. Remove the bottle cap.
2. Screw the diffuser onto the bottle and gently tighten.
3. Plug into an electric socket.
4. Continue use for 4 weeks to ensure no relapse in marking behavior.

Use 1 Diffuser per 500-600 square feet (lasts about 4 weeks)

Manufacturer: Comfort Zone
See all products from Comfort Zone
Visit Manufacturer's website: www.petcomfortzone.com/
Feliway Comfort Zone Cat Calmative Plug-in Diffuser
UPC: 039079056922